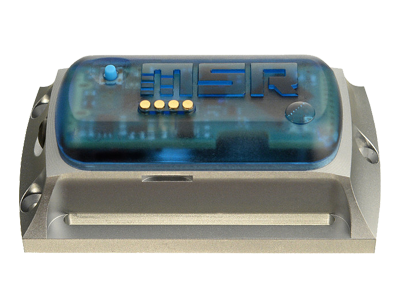 MSR165: Shock and vibration data logger
The MSR165 is ideal for transportation monitoring, fault diagnoses and load tests. This robust logger is capable of taking 1600 acceleration measurements per second in all three axes for up to five years. Shock monitoring is possible up to ±15 g or up to ±200 g, 32 measurement values are recorded even before the event takes place.
Over one billion measurement values
The installed memory is capable of storing over 2 million measured values which is sufficient for more than 10 000 shocks. A microSD card (≥4GB) can be used to increase the capacity of the data logger to over 1 billion measurement values. All saved measurements can be quickly transferred to a PC or laptop via the USB interface. The free MSR PC software is available to you for configuring and analysing the data.
Subscribe to Our Newsletter to get Important News, Amazing Offers & Inside Scoops: