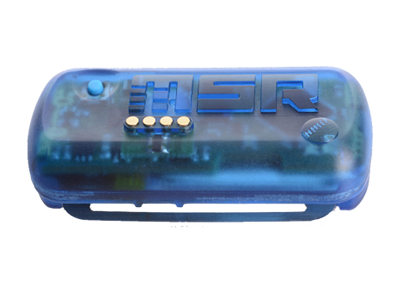 MSR145: The revolutionary mini Data Logger
This thumb-sized Swiss Quality MSR145 data logger records over 2 000 000 measured values - with an optional microSD card, even over a billion measured values - and is ideal for long-term measurements. It is capable of simultaneously measuring and recording a variety of measures such as temperature, humidity, pressure, 3-axis acceleration and light. All measured values can be rapidly transferred to a PC or laptop via the USB interface or microSD card for data analysis purposes.
Versatile universal data logger
You have the choice between different casings, battery capacities and sensors. Additionally, you can equip your MSR logger with analogue inputs (selectable input configuration). The analogue inputs allow you to connect individual, external sensors for different measuring tasks (e.g., CO2, conductivity, pH, etc.). In addition to your MSR145 data logger you will also receive the user-friendly software for data acquisition and analysis free of charge.
With a few clicks you are able to select and request a no-obligation quotation of your desired MSR145.
Subscribe to Our Newsletter to get Important News, Amazing Offers & Inside Scoops: